ABS Names New CFO Ann Zawartkay
Ann Zawartkay, CPA, CGMA manages accounting needs for ABS nonprofit clients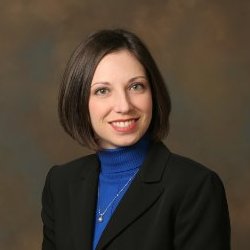 The team at ABS welcomes Ann Zawartkay as CFO effective September 2017. Ann brings vast experience in providing quality accounting and compliance services tailored specifically to the needs of the nonprofit community.
Ann is a frequent speaker on both nonprofit and governmental topics, including financial budgeting and management, understanding nonprofit financial statements, audit readiness, and common compliance findings for grant-funded organizations. Ann also works closely with nonprofit entities and their board members to make recommendations to improve efficiency and operations and implement best practices.
In addition, Ann serves as a faculty member for the BoardConnect program of VolunteerConnect.
Ann holds a B.S. in Accounting and a B.A. in Classical Civilization from Lehigh University, where she was a high honors graduate and was elected to Phi Beta Kappa. She is a certified public accountant licensed in the State of New Jersey, A Chartered Global Management Accountant, and is a member of the American Institute of Certified Public Accountants.
"Prior to joining ABS, we have consulted with Ann over the years on complex client issues. We are so happy to have her join our team," remarked Karla Pollack, ABS Founder and Principal.
For more information about Ann Zawartkay, visit absnj.com/ann-zawartkay-bio