ABS, Inc. is a full-service association management company located just a stone's throw away from New Jersey's Capitol Building in Trenton. The firm serves a diversified client base comprised of professional associations, nonprofit organizations and for-profit companies, offering expertise in public relations, communications, financial management, and government affairs.
Karla Pollack and Paula Harrington—the firm's founders and principals—have experience in managing and directing trade and professional organizations.  The company is a Certified Woman Owned and controlled business with a proven track-record of delivering the highest level of service and customer satisfaction to its clients.
About the ABS Team
ABS' seasoned team of professionals offers a diverse range of skills and substantial collective experience in business and association management.  We take pride in our ability to quickly get up-to-speed on our clients' industries and become a seamless part of their team.
Karla Pollack, Principal
Karla has a deep understanding of all aspects of Association Management. Prior to founding ABS, she served as Director of Member Services and Marketing Manager for the 21,000 member New Jersey Business & Industry Association. She brings solid marketing experience and creative approaches to recruitment and retention, event sponsorship and trade show coordination.
Whether working with Board Members, Executive Directors or Association Members, Karla's expertise in problem solving brings the needed effectiveness to meet client goals.
Karla currently serves on the Board of the Rescue Mission of Trenton and the Mercer County Chapter of Women in Development.  She previously served as a board member of the Trenton Rotary Foundation, the Trenton Rotary Club (President in 2004/2005), and the Central Jersey Chapter of the Executive Women's Golf Association (EWGA).
She also owned Varsity Liquors, a fine wine shop in Princeton, NJ for six years, adding greater depth to her business management experience.
Karla earned a Bachelor of Science Degree in Marketing from Susquehanna University in Selinsgrove, PA.
---
Paula Harrington, Principal
Paula has extensive project management experience where she enjoys success in bolstering clients' customer relations, strengthening their communications and improving their financial positions. Her solid foundation in effective strategic planning and coalition management enables her to develop focused communications that best resonate with stakeholders and move their organizations forward. Her unique financial management and public relations background provides her the insight to help clients optimally align their resources with their missions, giving them the capacity to act more decisively and expand their impact.
Prior to founding ABS, Paula served as a member of the Executive Branch of the State of NJ, providing project management services for the NJ Department of Labor. In that role, she worked on the first statewide business plan, a major reorganization of state agencies for the purpose of consolidating administration and other common business resources.  Previous to public service, she spent five years working at the state's top lobbying and association management group in Trenton, NJ.
Paula currently serves as a Board Member for Volunteers of America Delaware Valley, as well as four HUD (Housing and Urban Development) homes for people with developmental disabilities. She has served as Vice-Chair of the Mercer County Workforce Investment Board, which offers programs and services to provide employers access to qualified workers, and equip job seekers to compete in today's job market.  She is the recipient of the Princeton Regional Chamber of Commerce's 2016 Women of Achievement Award.  Paula is active in several professional trade associations and civic organizations and lives in Lumberville, PA.
---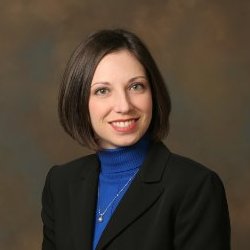 Ann C. Zawartkay, CPA, CGMA,
Chief Financial Officer
Ann joined ABS in 2017 as CFO. She recognizes the critical need for quality accounting and compliance services tailored specifically to the needs of the nonprofit community. She specializes in accounting services for nonprofit organizations, including preparation of federal and state registrations and renewals, bookkeeping and financial reporting, and outsourced chief financial officer services.
Prior to joining ABS, Ann joined State Theatre New Jersey in April 2015 as Vice President & Chief Financial Officer. Prior to her tenure at the Theatre, Ann spent ten years at Mercadien, P.C. Certified Public Accountants, providing auditing and accounting advisory services to nonprofit and government entities. As a member of the firm's Nonprofit and Government Services Group, her responsibilities included managing, training, and supervising staff in the planning and performance of audit engagements, and resolving audit issues with management and board members of clients. Ann also served as the Chief of Authorities and Auditing with the Division of Local Government Services, New Jersey Department of Community Affairs, where she monitored compliance of local authorities with prevailing statutes, and oversaw the examination of local authority budgets and audits.
Ann holds a B.S. in Accounting and a B.A. in Classical Civilization from Lehigh University, where she was a high honors graduate and was elected to Phi Beta Kappa. She is a certified public accountant licensed in the State of New Jersey, A Chartered Global Management Accountant, and is a member of the American Institute of Certified Public Accountants.
Ann is a frequent speaker on both nonprofit and government topics, and serves as a faculty member for the BoardConnect program of VolunteerConnect.
---

Elizabeth (Libby) Vinson, Vice President
Libby specializes in government affairs, public relations and communications at Association Business Solutions.  She joined the company in 2006 after working nearly a decade for the nation's largest statewide employer association where she coordinated the association's lobbying efforts in education, workforce development, small business, and federal business issues. For many years, Libby also directed the association's grassroots activities, including a network of 18 local employer groups.
Libby is very active in local politics and community initiatives and is a graduate of the Christine Todd Whitman Series, a leadership program for women in New Jersey. She has served on several local boards including membership on the Mercer County Community College Board of Trustees.  She is active in several civic organizations in her community and is very involved in her sons' academic and athletic programs.
Libby is a graduate of Lehigh University in Bethlehem and earned her Master's degree in Politics and Public Affairs from the Edward J. Bloustein School of Planning and Public Policy at Rutgers University.
---
 Phyllis Fell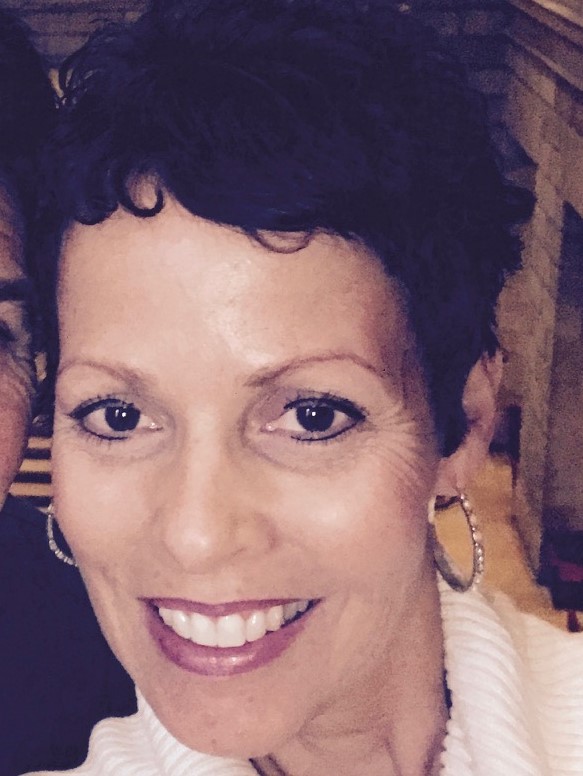 Director, Business Development
Phyllis joined the ABS Team in the Fall 2017. She has extensive experience in business development in both the technology and health and wellness sectors. She excels in creating new business opportunities for ABS clients.
Phyllis most recently worked in management at the Visitation Home, Inc., a local nonprofit that serves adults with developmental disabilities.

---
Gary Mekash
Office Assistant and Database Management

Melissa Charry, Graphic Designer
Brad Mohr, Database Programming
Kim Moriak, Event Planner
Barry Wise, Online Reputation Management
Sasha Zoltanski, Events