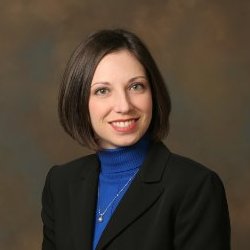 Ann C. Zawartkay, CPA, CGMA,
Chief Financial Officer
Ann joined ABS in 2017 as CFO. She recognizes the critical need for quality accounting and compliance services tailored specifically to the needs of the nonprofit community. She specializes in accounting services for nonprofit organizations, including preparation of federal and state registrations and renewals, bookkeeping and financial reporting, and outsourced chief financial officer services.
Prior to joining ABS, Ann joined State Theatre New Jersey in April 2015 as Vice President & Chief Financial Officer. Prior to her tenure at the Theatre, Ann spent ten years at Mercadien, P.C. Certified Public Accountants, providing auditing and accounting advisory services to nonprofit and government entities. As a member of the firm's Nonprofit and Government Services Group, her responsibilities included managing, training, and supervising staff in the planning and performance of audit engagements, and resolving audit issues with management and board members of clients. Ann also served as the Chief of Authorities and Auditing with the Division of Local Government Services, New Jersey Department of Community Affairs, where she monitored compliance of local authorities with prevailing statutes, and oversaw the examination of local authority budgets and audits.
Ann holds a B.S. in Accounting and a B.A. in Classical Civilization from Lehigh University, where she was a high honors graduate and was elected to Phi Beta Kappa. She is a certified public accountant licensed in the State of New Jersey, A Chartered Global Management Accountant, and is a member of the American Institute of Certified Public Accountants.
Ann is a frequent speaker on both nonprofit and government topics, and serves as a faculty member for the BoardConnect program of VolunteerConnect.