Shout out to all the amazing award recipients at the Women of Achievement Awards Breakfast at TPC Jasna Polana! What an honor to attend this event and be inspired!
The outstanding women honorees for the awards were Jodi O'Donnell-Ames from Hope Loves Company, Susan Michel from Glen Eagle Advisors, Jigna Rao from Mercer County Community College and Cynthia Ricker of Bryn Mawr Trust. Sara Cooper from Cooper Creative Group received the 2019 Inaugural Impact Award for her extraordinary contributions and inspiration on critical community issues.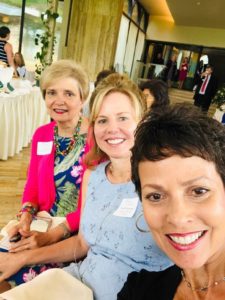 Liz Tindall with both of ABS's Paula Harrington (2016 Woman of Achievement honoree) and Phyllis Fell.