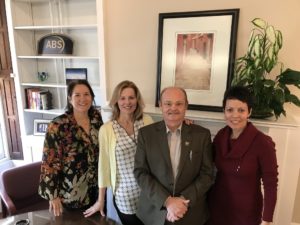 Dave Bannister, owner and Senior Account Manager of Hamilton Spotlight.com, recently visited with ABS.
Dave and his team are developing a number of communication and marketing tools that will allow ABS to further enhance our service offerings to our nonprofit clients.
It was great to catch up with an old friend, as well as learn about the various ways in which we could work together in promoting awareness of community happenings in Mercer County and surrounding areas.
To learn more about Hamilton Spotlight.com, visit https://www.hamiltonspotlight.com/